My name is Inga and I am the creator of GAIL. I am making soft fishes from the printed fabric. Original illustrations were inspired by nature around me. Take a look at the shelves of the virtual store and maybe you can fish one!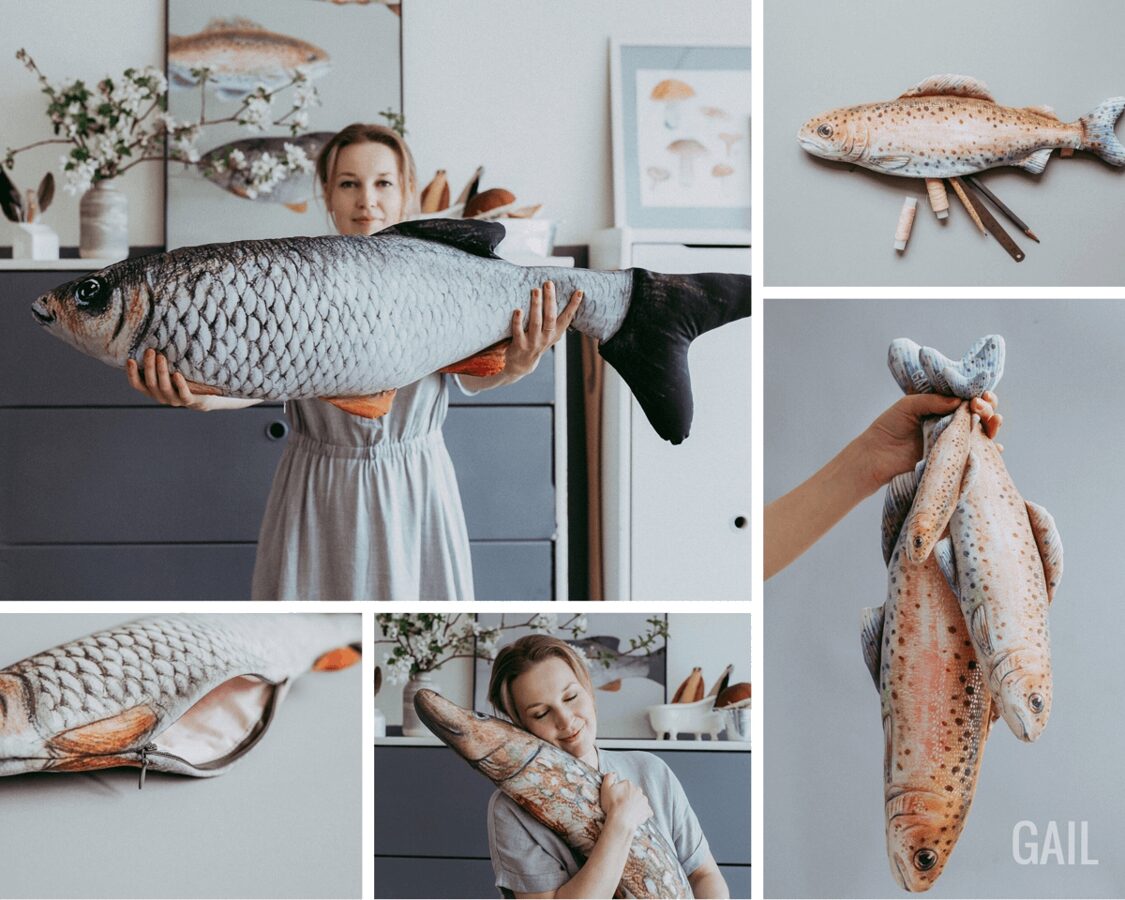 Explore nature with high quality products
Gail products are perfect gifts for passionate fisherman, nature lovers and lovers of interesting design items, as well as playful toys for children.